Since opening in 1963, the East Mountain Country Club has truly been a family-owned and operated business. Throughout the 18-hole public golf course and banquet facility, one will meet up with a member of this close working family.
PGA Golf Professional Ted Perez Jr. manages the golf business and the Greens Superintendant duties, while brother Mark is the Clubhouse Manager and also works on the grounds. Sister Brenda (Perez) Coggin and her daughter Deanna are the Head Chef's and Brenda also serves as our Banquet Coordinator.
East Mountain was founded in 1963 by Ted Perez Sr. and his wife Maria. Ted Sr. founded, designed, and built our 18-hole golf course. Today, Maria serves as President of East Mountain Country Club.
The Banquet Hall was founded in 1983, expanded in 1984, and again in 1998, and has been known for exceptional quality food and service ever since.  The Banquet Hall can accommodate up to 250 guests for weddings, showers, and parties. All sit-down dinners and buffets are prepared on the premises by Brenda, Deanna, and their staff.  For the future, we expect the golf course and the banquet facility to grow and expand, but Family will always be the foundation upon which East Mountain Country Club was built.
East Mountain also has a reputation for being one of the earliest courses in the area to open each spring. Our philosophy is "If there's no snow – East Mountain is Open!" There have been many winters where we have been open at least part of every month.
The vision Ted Sr. had for East Mountain was to make it a challenging but fun golf course built for all levels of players.  Ted believed golf should be fun and the average player should be able to complete a round of 18 holes in four hours or less – and on most days, that is true here at East Mountain.  We hope you enjoy dad's golf course!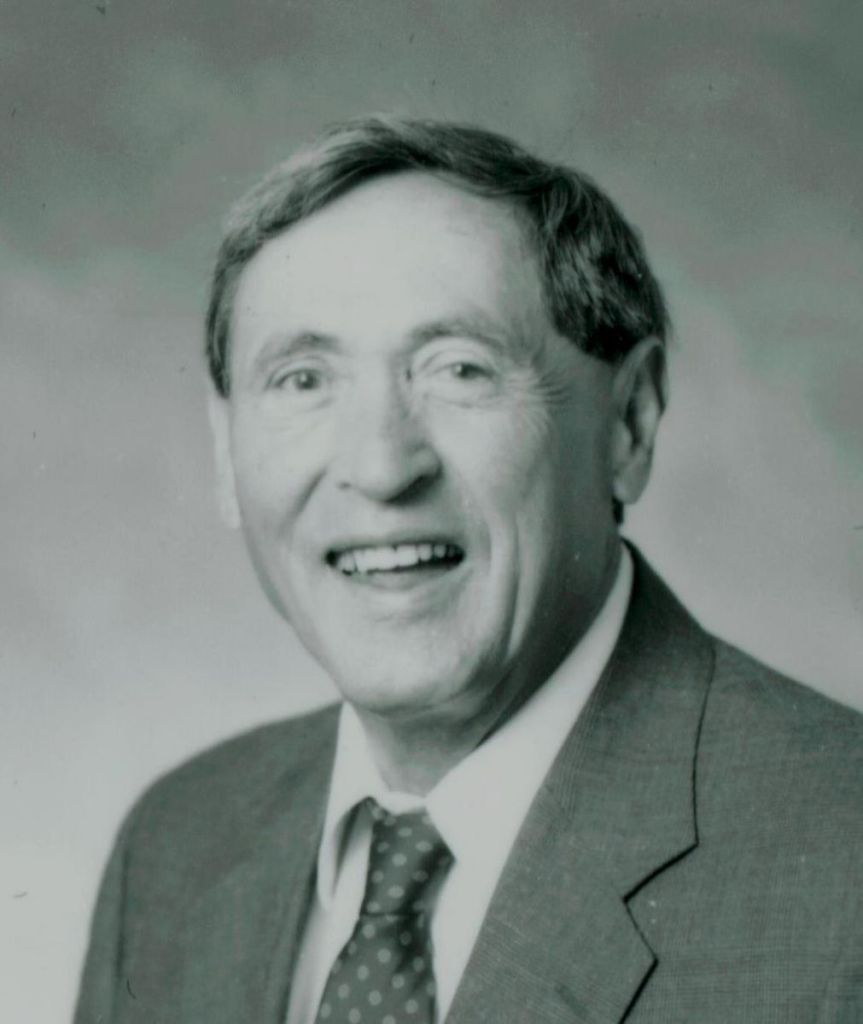 Theodore F. Perez, Sr.
1932 – 2013
Founder, Architect & Builder of
East Mountain Country Club
"Slim", our beloved Border Collie passed away Friday morning July 31, 2009. Slim patrolled the borders of East Mountain Country Club for over 11 years. We originally purchased Slim to rid our problem of Canada Geese. Not only did she do the job, she became a wonderful pet. She will be sorely missed around the course. On any given day you could see her in action, circling the ponds and agitating the geese until they left. She was relentless. She followed Jim or Mark wherever they went. It was a pleasure having her here for over 11 years.
Thank you Slim for a job well done,
The Perez Family