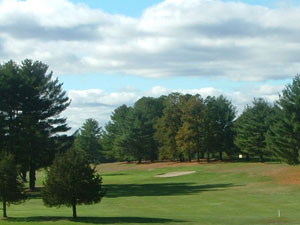 Come out and enjoy our 18-hole public golf course. We offer a variety of membership options to select from. Founder, architect, and builder Ted Perez Sr. wanted to build a golf course for the everyday working class players. He did not want to build a championship course, however, there are several golf holes that could be used at any championship layout.
We feel we are a great course for golf outings. Doesn't take six plus hours to play and the dining service and food are exceptional. We have several golf outing packages to select from to fit your budget.
Our putting surfaces were overseeded with a new bent grass cultivar 007 in August of 2018. There is a blend of bent grasses on our putting greens. Using newer cultivars that are more disease resistant and easier to maintain will help us provide the best putting surfaces for our golfers.
Gold: 5,972 yards, rating (Men) 68.0, slope (Men) 118
Blue: 5,644 yards, rating (Men) 66.4/ (Women) 71.2, slope Men) 114/ (Women) 121
Green: 4,917 yards, rating (Men) 64.3/ (Women) 68.9, slope (Men) 111/ (Women) 116
White: 4,544 yards, rating (Men) 61.7/ (Women) 65.5, slope (Men) 104/ (Women) 109